What happens in Vegas must stay in Vegas
Las Vegas is one of the top tourists destinations in the world. Close to 4,000,000 people visit Las Vegas each month. Unfortunately, many are injured while they are in Las Vegas. If you are injured in Las Vegas, you need a Las Vegas personal injury lawyer.
If a claim must be filed against a casino or hotel operating in Las Vegas, the claim must be filed in Las Vegas. Injured persons cannot file a claim against a Las Vegas casino or hotel outside of Las Vegas. A significant number of visitors who are injured in Las Vegas are represented by the personal injury attorneys at Day & Associates. Many of the injured persons represented by Day & Associates do not live in Las Vegas.
As many visitors to Las Vegas find out, dealing with a hotel or casino when you have been injured can be extremely frustrating. Las Vegas hotels and casinos often do not settle with injured guests without a case being filed. You need a Las Vegas personal injury lawyer in order to open a case against a Las Vegas hotel or casino.
If you have visited Las Vegas and you were injured while you were here, contact the Las Vegas personal injury lawyers at Day & Associates and let us work for you. We have recovered many millions of dollars in settlements and verdicts for our out of state and out of country clients.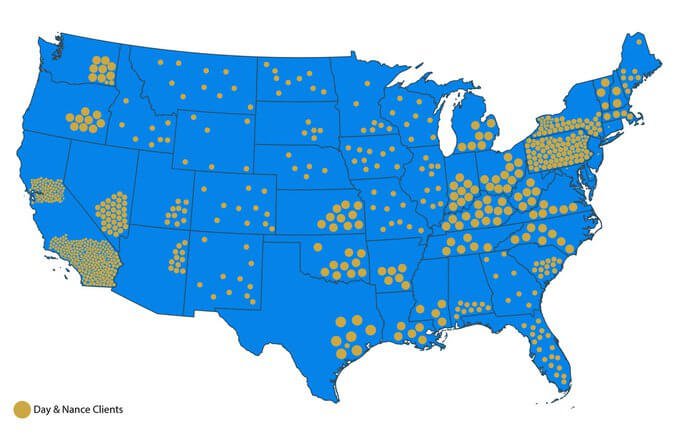 We have represented clients from all 50 states, as well as:
Argentina

Australia

Bolivia

Brazil

Bulgaria

Canada

China

Columbia

Denmark

England

Egypt

France

Germany

Honduras

India

Iran

Israel

Italy

Japan

Korea

Mexico

Netherlands

New Zealand

Norway

Russia

Saudi Arabia

Spain

Taiwan

Tonga

Ukraine

Venezuela