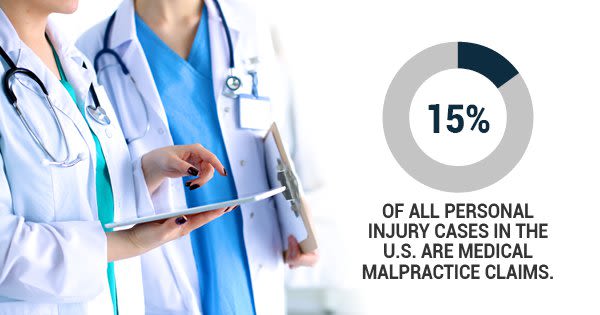 MEDICAL MALPRACTICE CLAIMS: 3 IMPORTANT STEPS TO FOLLOW
Sept. 28, 2018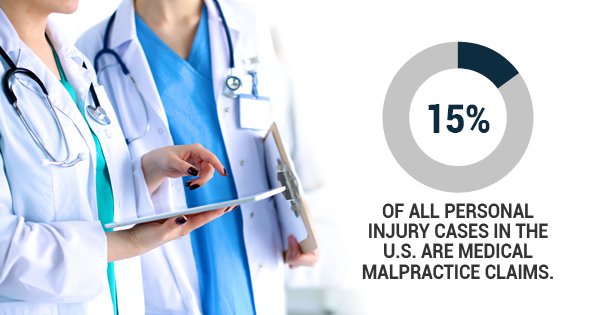 When you receive medical care, you expect everything to go according to plan. So when a doctor makes a mistake, you may be left feeling confused and scared. Medical malpractice, unfortunately, isn't as uncommon as you may think. In fact, 15% of all personal injury cases in the U.S. are medical malpractice claims. But medical malpractice cases are often extremely complex. So if you're thinking about filing a medical malpractice claim, make sure you follow these few important steps.


Hire a personal injury lawyer: First things first, it's always important to work with an attorney when it comes to personal injury matters. This is especially true with medical malpractice cases, as they're often the most complex type of claims. Proving fault, whether it be inattention to detail, incorrect prescriptions, or any other mistake, takes the right experience and knowledge. Lawyers know what is needed to prove fault, what can hurt a case, and how to go about the claim in general. So before you start doing anything, make sure you hire a personal injury lawyer.


Obtain proper evidence: Having the right evidence is key to having a positive outcome of a medical malpractice claim. Medical records are going to serve as the main source of evidence. Because of this, it's important to obtain the records as soon as possible. This will be important for the attorney, as they need to familiarize themselves with the situation. But medical records will also need to be filed with the claim as evidence. Along with obtaining medical records, an expert medical witness may be hired to give their opinion on whether or not the defendant was negligent.


File the claim: After the lawyer believes you have a strong case, it's time to file the actual claim. This may be months after the incident, as it can take a long time to thoroughly go through all of the medical records and other evidence. But time is of the essence -- filing a medical malpractice claim in a timely manner is important for most cases. Fortunately, if you're working with a law firm, you can rest assured that everything will be filed and turned in on time. And after the claim is filed, it'll be time for the claim to be judged and reviewed.


Overall, medical malpractice claims can be challenging and time-consuming. But if you were injured due to the negligence of a medical professional, it's important to work with a personal injury lawyer and fight for fair compensation.